About us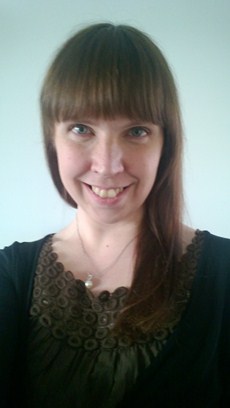 LikeFinland.com is a nationwide leisure time media where you can find places to visit and fun things to do in Finland. The service is moderated by a Finnish family owned company Sarimedia Ltd.
Our Finnish website KivaaTekemista.fi was opened on the 17th of June 2013.
Sari Sarkijärvi and her husband Henri Elo established Sarimedia Ltd -company in January 2013. At first Sari worked at solo entrepreuner until the summer 2014. In September 2014 Henri started working as an entrepreuner as well.
We have been growing constantly since 2013 by increasing the amount of the visitors on our website as well as our net sales.
We have two passions:
1. Help you to find the best places to visit in Finland as a consumer
2. Help you to get more clients and visitors as a destination.
Sari, Bachelor of Business Administration, has international experience of travel indusrty and trade sectors. Sari is a CEO of Sarimedia Oy, and her main responsibility is to produce content for LikeFinland.com.

Henri, M.Sc. (Economics), has over 10 years of experience in the media industry and company analysis in Alma Media corporation. Henri's responsibilities include media customers and commercialization.

LikeFinland.com is more than a media and more than a search service – LikeFinland.com has been made with great emotion and heart. It has been made to help people to find easily things to do and places to visit especially when you are visiting cities and villages, which are not familiar to you.

We have separated the sights in our service in the following categories: Nature and animals, Family Fun, Shopping, Events, Other sights. If you are representing one of these sights, you can inform your sight to our service free of charge. Unfortunately we do not take restaurants and accommodations in our service apart from our media customers.
LikeFinland.com is an ad-supported media. Our service works with all devices.

Please feel free to contact us if you want to give us feedback, cooperate, give some ideas for the articles or get more visitors to your destination.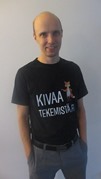 Like Finland!!
Henri Elo (sales, cooperation ideas)
Tel. + 358 400 468 174,
Email: first name(at)kivaatekemista.fi
Sari Särkijärvi (contents)
Tel. + 358 50 5659 783,
Email: first name(at)kivaatekemista.fi