Time: 0.0010 Seconds\n
Svartå Manor
Mustio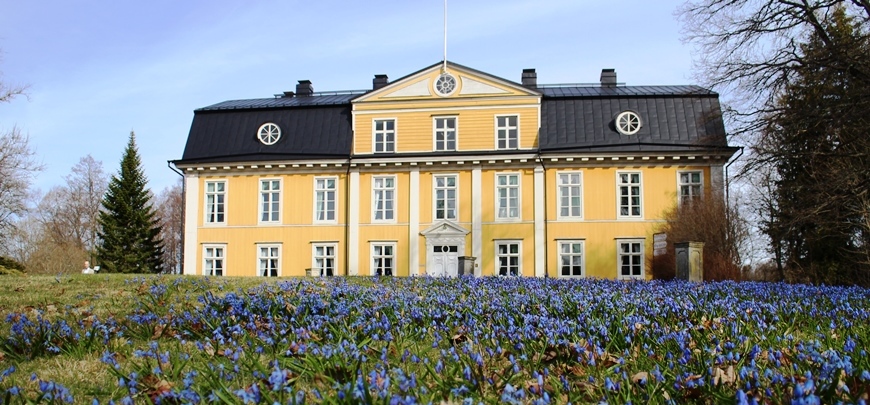 Description:
Svartå Manor is one of the most precious manor houses in Finland with a history of more than two hundred years. The Manor is situated ca. 80 km west of Helsinki along the Finnish coast. Today the main building is a museum, and it is opening its doors to the public with guided tours.
The wooden manor Svartå is embedded in one of the biggest private historical parks of Finland.
HOTEL
The countryside hotel Svartå Manor in the South of Finland consists of five different historical buildings situated in an idyllic park with a scenic river flowing nearby.
These charming 19th century country houses were formerly houses for workmen at the ironworks and are now renovated to modern hotel rooms. In total hotel offers thirty double rooms, eight single rooms and one suite on two floors by the river. All hotel rooms have an ensuite bathroom, TV, telephone and WLAN access.
RESTAURANT
Slottskrogen, a former coach house, is a neo-gothic building from the middle of the 1800's. The restaurant has developed their own version of the food circle which is based on the genuine Nordic food culture. The food philosophy is based on the dedication to their country, ethics, surprise, enjoyment, well-being and purity. In every dish you can taste the love for cooking, spiced with playfulness and joy.