The Lighthouse Keeper's route (self-directed)
Suomenlinna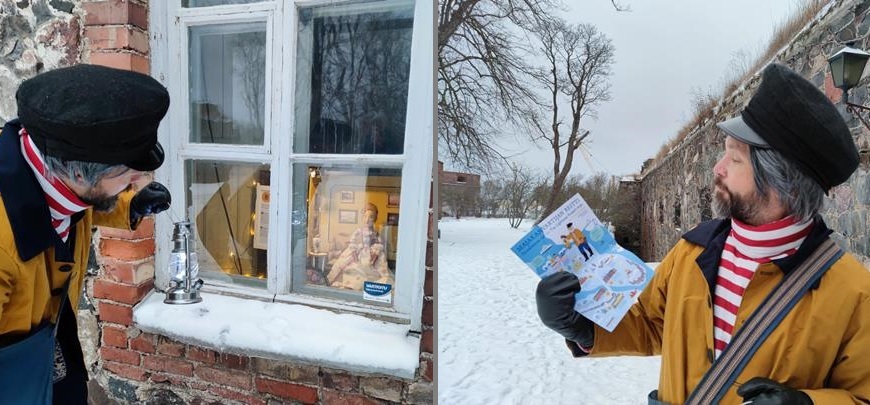 Description:
WELCOME TO SUOMENLINNA TO TRAVEL THE LIGHTHOUSE KEEPER'S ROUTE!
There's a lighthouse in the church tower at Suomenlinna. The shining beacon from this lighthouse guides travellers both on land and at sea. Svante Svartö, the lighthouse keeper, makes sure that the beacon is turned on at nightfall.
Come to Suomenlinna to walk in the footsteps of Svante and his friends on the Lighthouse Keeper's route. Using the map, head to the numbered flashing windows. Find Svante and his friends at their tasks. Each one has his or her own story about life at the fortress. You can hike at your own pace, alone or together with a friend. A tiny flicker of beacon light shines in the lanterns of Svante and his friends. Find two, three or even all eight lantern bearers!
--
You can get a map of the Lighthouse Keeper's route at Suomenlinna's tourist information office. You can find it at the pink Rantakasarmi (Suomenlinna C1) located right next to the HSL ferry pier.
The tourist information office is open every day from 10 a.m. to 4 p.m. You can follow the Lighthouse Keeper's route at Suomenlinna from 24 November 2023 to 31 January 2024. The Lighthouse Keeper's route was created in cooperation with the Ehrensvärd Society and the Governing Body of Suomenlinna.